Japanin maajoukkue saapui Kanadaan eilen. Daisuke Takahashi on yksi miesten kilpalun suosikeista, mutta hänen edelliset 4CC-kisat menivät täysin penkin alle ja monet hänen faneistaan ovat huolissaan siitä miten Daisuken näissä kisoissa käy. Olen lukenut todella paljon surkuttelua ja huolta Twitterissä.
Takahashin fanifoorumi
n mukaan että mies on treenannut niin paljon kuin on vaan pystynyt, mutta ei hän ei ole varma miten kisoissa käy. Ilmeisesti hän vaihtoi luistinkenkämerkkiään kauden alussa, joka on aiheuttanut vaikeuksia hänen neloishyppyynsä. Aamun harjoituksissa hän luisteli vain ohjelmansa läpi ilman hyppyjä ja näytti paikalla olleen fanin mukaan väsyneeltä. Enpä ihmettele, sillä huo aamuharkat on aina niin aikasin, itse en ainakaan edes jaksaisi mennä niihin :D Ja eikös Kanako Murakami näytä muuten ihanan rennolta saapuessaan Kanadaan: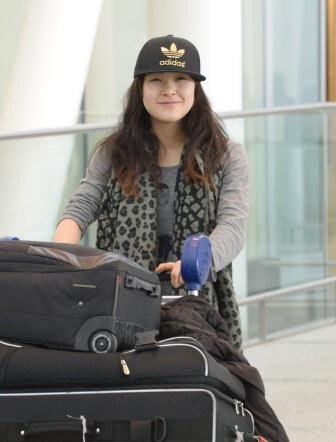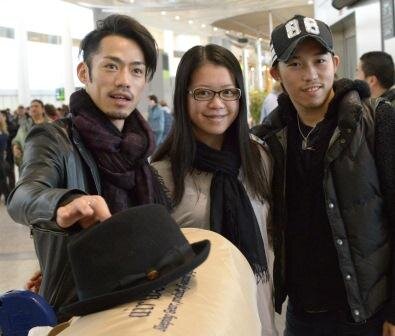 photos: https://twitter.com/asahi_sports






Team Japan looked so stylish when they arrived yesterday in Canada. Especially Kanako Murakami looks very relaxed and what can I say about Daisuke's hair? :) I have read a lot of worrying Tweets about Takahashi's condition and his medal chances. It feels like many of his fans are worried because of what happened at 4CC. I read some articles posted on his fan forum where Takahashi says he has practiced a lot but is not sure how it turn out to be in competition. He has apparently some difficulties with his boots, also. I really wish him good luck because these are his last World Championships and he is an amazing skater. So hopefully nothing like at 4CC happens here.